Patricia Calisto is a painter and sculptor whose work depicts anonymous and lonely human figures within sce¬narios of crisis. It delves into the social nullification of individuals in a world that deprives them of their natural identity. 
Her work brings to light the cost one has to pay to live in a society that incites apathy and considers subjugation a fact of life, a normality not to be questioned.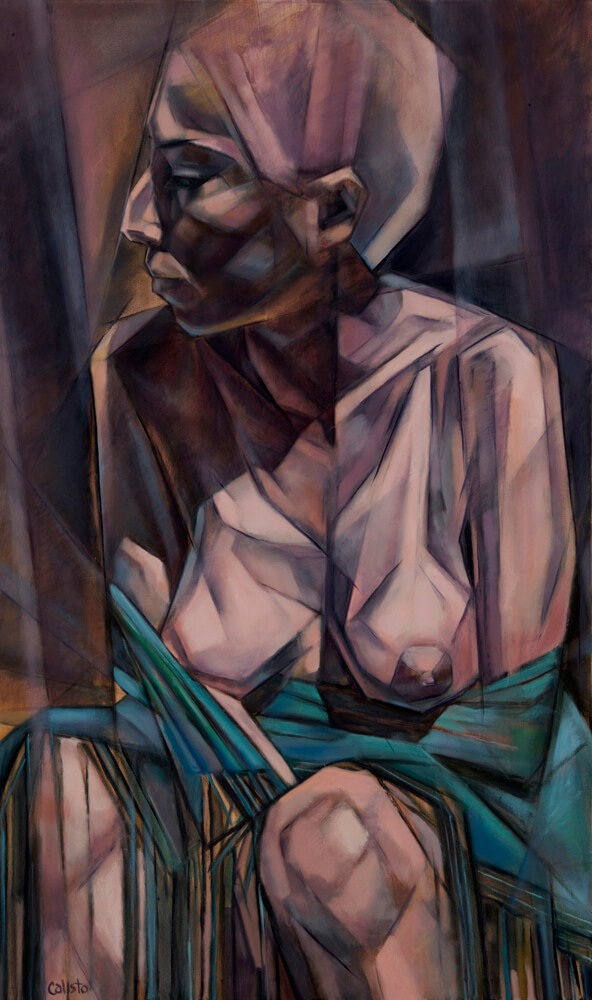 Calisto was born in Peru and is a naturalized Brazilian. In 1996, she graduated with a Bachelor of Fine Arts, Summa Cum Laude, from the State University of New York at Purchase. In 2010, she obtained a Master's Degree in Painting at the Rome University of Fine Arts (RUFA), Italy.