New AAMI Headquarters
The need and demand for a wider assortment of services as well as the growth of AAMI team has led to the realization of new, bigger AAMI headquarters. In this new complex, customers, visitors and business partners will find offices as well as a multifunctional space composed of 7 different units:

1. Tech unit / This space will be used for services such as 3D printing and video production. Part of the space will be used as a photo studio. Photo processing and website design will also be performed here.

2. Workshop unit / Production of stands, frames, subframes, canvas tensioning, production of small furniture elements for ateliers, production of dryers made of iron, and other services will take place here.

3. Inventory unit / In this unit, users will be able to borrow items from the inventory (racks, chairs, tables, lights, gallery systems, etc.).

4. Warehouse unit / This unit will include a space for drying artworks (statues, paintings, installations, etc.), as well as space for storing, restoring and repairing various works of art.

5. AAMI Hallway Gallery and Underground gallery / A hallway and a large exhibition space (1.400 m2) within the complex where various works of art will be exhibited.

6. Lounge unit / A space where meetings and other activities will take place.

7. Atelier unit / Artists will have the possibility to create artworks of large dimensions in this spacious unit. This unit can also be rent for workshops, art seminars, individual courses etc.
ECM Gallery
Connecting business with art has always been one of the most important missions for AAMI. Therefore we are most delighted that the company ECM Partners acknowledges the added value of art also in the business world, and are proud to announce the opening of a new ECM Gallery. AAMI has been involved in a fruitful collaboration with the company ECM Partners for years, starting with our first exhibition 4 years ago. The headquarters of the company will be enriched with approximately 30 artworks from various internationally established AAMI artists. We look forward to this continuation of this successful collaboration for both business and art sphere.
Underground Gallery
AAMI artists have gained a new possibility for the promotion and presentation of their talent. Underground Gallery is one of the largest AAMI galleries, sporting more than 1.400 m2 of exhibition space. Being located inside the Emporium building in the heart of BTC City in Ljubljana, the gallery attracts wide range of visitors and passers-by. The space is appropriate for collective as well as for solo art exhibitions. The opening exhibition of this gallery will feature artworks of AAMI Salvador club members and other artists showcasing diverse styles and thus offering visitors an unique experience as well as a guarantee that each will find their own favourite work of art.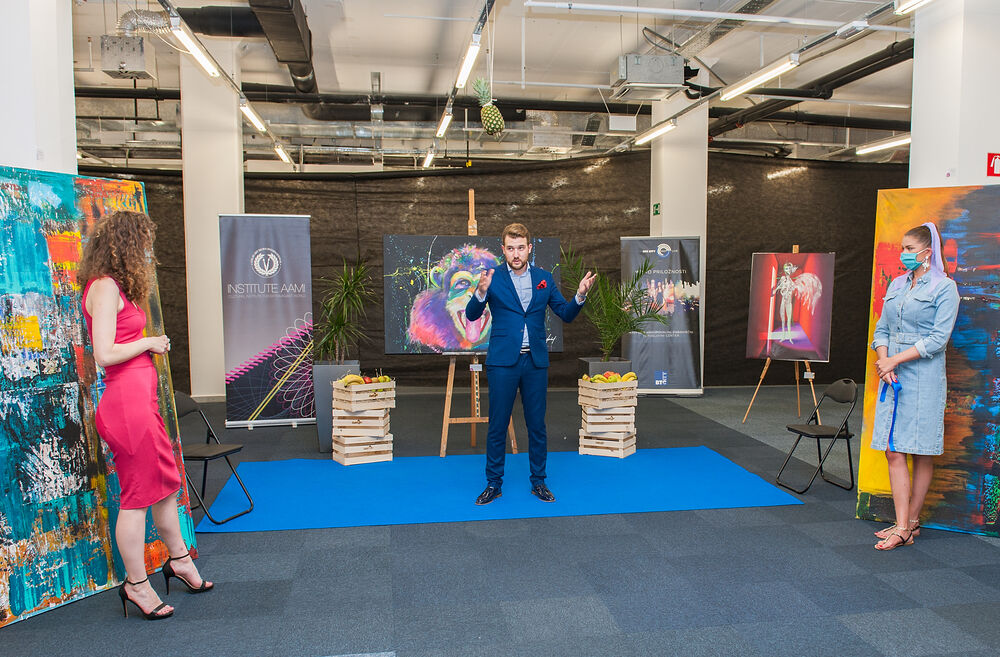 Presidents annual letter
2020 has definitely been a challenging year in every sphere of our lives, professionally and personally. The corona virus pandemic has shaken the globe, leaving lasting consequences – but not all of them bad. Find out more about how AAMI has transformed challenges into opportunities in President`s annual letter.